Adam Handfinger is co-managing partner of the firm's Miami office. He is certified by the Florida Bar as a Construction Law Specialist and focuses his practice on construction law and commercial litigation matters, representing construction professionals in issues relating to construction defects, contract negotiation, project management, payment, bond claims, and the project closeout process, as well as the litigation of disputes.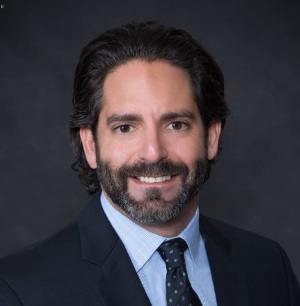 Adam P. Handfinger
Co-Managing Partner, Miami
Miami, FL
P +1 305.358.2600
F +1 305.375.0328
"Our team assists clients throughout the project life-cycle—offering solutions to problems when they arise and avoiding litigation."
Bio
Adam's experience includes settlement negotiations at all stages of construction projects, and he has worked to resolve disputes with vendors and suppliers, subcontractors, payment and performance bond sureties, liability insurers, lenders and owners. Adam often advises clients before, during and after construction to minimize the risk of claims for construction defects and has extensive experience managing, defending and shifting the risk of unavoidable construction defect claims. Adam also works with Peckar and Abramson's Employment Law Group, defending employment practice liability claims, including discrimination, wrongful termination, retaliation and wage claims. He has successfully defended class action Fair Labor Standards Act Claims brought by construction laborers.
A significant portion of Adam's practice includes on-site counsel and advice to clients during construction projects. Adam assists in solving problems when they arise in order to immediately resolve them, reduce their impact to the project and avoid litigation. Adam regularly meets with project management staff to address issues in real time, which has proven to be an extremely effective way to resolve disputes that could otherwise be the subject of protracted and expensive litigation.
Adam has authored several articles on construction law and is a frequent lecturer at seminars on construction-related topics. He is also an Adjunct Professor at the Terry W. Stiles School of Real Estate Development at the H. Wayne Huizenga College of Business and Entrepreneurship at Nova Southeastern University, teaching a course on construction management.
Highlights
Admissions
• State of Florida
• State of Georgia
Memberships
• Construction Association of South Florida
• American Bar Association (Construction Industry Forum)
• Associated General Contractors of America
Education & Courses
• University of Florida, B.S. with highest honors
• Emory University Goizueta School of Business, M.B.A.
• Emory University School of Law, J.D.
Awards & Recognitions
• Best Lawyers, "Lawyer of the Year" - Miami, 2023
• Best Lawyers, 2019 - 2023
• Chambers USA, Construction Law, Florida, 2020 - 2021
• Legal Lean Sigma Institute, certified Yellow Belt in Legal Lean Sigma and Project Management
• Florida Bar Board Certified Construction Law Specialist
• The Legal 500: United States, "Next Generation Partner," 2022
• Florida Super Lawyers, 2015 - 2022
• Florida Super Lawyers, Rising Star, 2009 - 2014
• Martindale-Hubbell AV Preeminent Rated
• South Florida Legal Guide, Top Lawyer
Publications & Presentations
• "Tariffs, a Pandemic and War: Construction Contracts Must Withstand the Unforeseeable," Construction Executive, May 2022 (co-author)
• "Top 10 Killer Contract Clauses," Levelset Webinar, May 2021 (speaker)
• "Reduce Construction Risk With Artificial Intelligence and Machine Learning," Construction Executive, June 2020 (co-author)
• "Is My Lawyer a Robot? Technology's Impact on Professional Services," Daily Business Review, May 2020 (co-author)
• "Decision Further Erodes Florida's Statute of Repose for Latent Construction Defects," Daily Business Review, January 2019 (co-author)
• "Statute of Repose for Latent Construction Defects Extension Creates Increased Risk," Daily Business Review, September 2018 (co-author)
• "Chapter 558 Ruled a "Suit" Under Standard Commercial General Liability Insurance Policies", Daily Business Review, January 2018 (co-author)
• "Document Control on a Construction Project", in-house training for large national contractor, February 2018 (lecturer)
• "Risk Management and Project Administration", in-house training for large national contractor, March 2018 (lecturer)
• "Open Mic – Discussion on Current, Pending and Potential Changes to Chapter 558 Florida Statutes". The Florida Bar, Construction Law Institute, March 2018 (lecturer)
• "Florida's Highest Court to Decide if Insurance Carriers Have a Duty to Defend during the Pre-Suit Notice and Repair Process in Construction Defect Matters", Peckar and Abramson Newsletter, Winter 2017 (author)
• "Risk Management and Contracting After Hurricane Irma: Suggestions to Avoid a Second Disaster", Peckar & Abramson Client Alert, September 2017 (co-author)
• "Additional Insured Endorsements: Not All Forms Are Created Equal", Engineering News Record, September 2017 (co-author)
• "Risk Management and Contracting After Hurricane Irma: Suggestions to Avoid a Second Disaster", Daily Business Review, October 2017 (author)