Steve Garcia is an associate in Peckar & Abramson's Houston office and is a member of the Construction & Infrastructure and Litigation practice groups.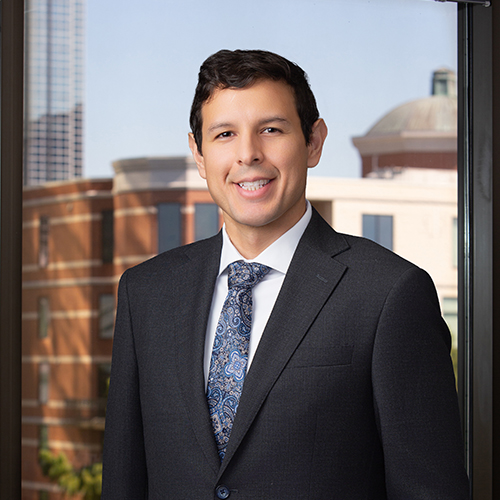 Steve D. Garcia
Associate
Houston, TX
P +1 713.568.1500
F +1 713.568.1490
P 713.568.1500
F 713.568.1490
"No matter the dispute, our attorneys provide strategic guidance backed by decades of industry insight to support our client's business and employees."
Bio
As an associate in the firm's Houston office, Steve's principal practice areas are construction law, operational disputes, and business litigation.  Having worked as an engineer and general contractor before entering the legal field, Steve brings a unique perspective to P&A and those practice areas.
Prior to joining P&A, Steve represented construction and oil & gas companies through litigation—including issues relating to operations, mineral rights, trusts and estates, mass tort, and indemnity/liability provision disputes—as well as various other industries through administrative proceedings.  Notably, among settled claims with state and federal administrative bodies, he successfully negotiated an approximate $2,000,000 deduction in taxable income through administrative proceedings with the IRS and an approximate $900,000 credit claim in a state proceeding.  As an engineer, Steve worked in the field of litigation support—assisting in complex operational matters, including working as an expert in an international dispute resulting in a judgment exceeding $100,000,000 for his client.
Steve earned his B.S. in Petroleum Engineering from the University of Houston and his J.D. from the University of Notre Dame.
Highlights
Admissions
• State of Texas
Education & Courses
• University of Houston, B.S.
• University of Notre Dame, J.D.