Stephen E. Irving is Senior Counsel in Peckar & Abramson's Houston office. He focuses his practice on labor and employment law, an area in which he has been practicing since 1995 and board certified by the Texas Board of Legal Specialization since 2007. Stephen's experience includes the successful defense of collective action wage and hour claims, employment discrimination, sexual/racial harassment, wrongful discharge, and Payday Act claims, as well as enforcement of non-compete agreements.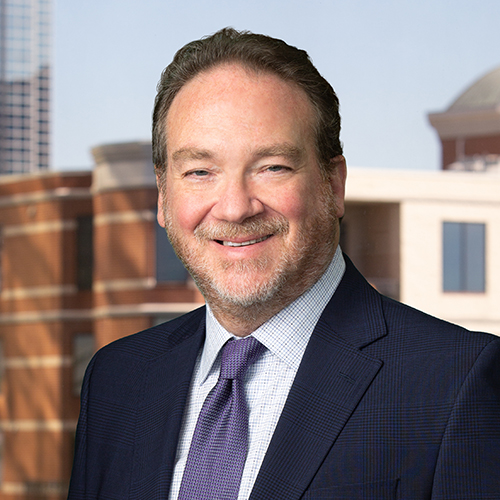 Stephen E. Irving
Senior Counsel
Houston, TX
P +1 713.568.1500
F +1 713.568.1490
P 713.568.1500
F 713.568.1490
"Coaches say the best offense is a good defense. I have found that the best courtroom strategy in employment matters is to have well drafted, legally-sufficient employment policies executed and implemented by expertly-trained managers."
Bio
Stephen regularly works with clients facing government investigations including EEOC, OSHA, MSHA, and the Wage Hour Division of the U.S. Department of Labor. Stephen is also experienced in employment immigration matters such as temporary/non-immigrant worker visas and visas for employment-based lawful permanent residents (LPRs).
Stephen is an experienced advisor across the spectrum of employment law, training HR and management personnel in a variety of employment law topics including the Americans with Disabilities Act; Family and Medical Leave Act; sex, age, national origin, and race discrimination; sexual harassment; racial and other harassment; employee discipline and performance evaluation; HIPAA/private health information; wage and hour law; and other related matters.
Stephen's experience also includes construction law and corporate/transactional law including drafting, editing, and negotiation of commercial construction contracts as well as commercial leases, and mergers and acquisitions.
Highlights
Admissions
• State of Texas
• State of Maryland
• United States District Courts for the Southern District of Texas
• United States District Courts for the Northern District of Texas
• United States District Courts for the Eastern District of Texas
• United States District Courts for the Western District of Texas
• United States Court of Appeals, Fifth Circuit
Memberships
• Houston Bar Association (Labor & Employment Section, Litigation Section, Construction Law Section)
• Society for Human Resource Management (SHRM); HR Houston
• Texas Bar Association (Labor & Employment Section, Litigation Section, Construction Law Section)
Education & Courses
• Boston College, BA Speech Communications
• Catholic University of America, Columbus School of Law, JD
Awards & Recognitions
• Labor & Employment Law, Texas Board of Legal Specialization, 2007 – present
• Texas Bar College
Publications & Presentations
• "2023 Update on Labor & Employment Law for Texas Contractors," a P&A and AGC of South Texas Lunch N Learn, May 2023 (Speaker)
• "Beat the Heat: Heat Stress Safety Tips for Homebuilders." a P&A and Core Safety Group Webinar, March 2023 (Speaker)
• "Fall Protection in Residential Construction: Risks and Best Practices," a P&A and Core Safety Group Webinar, November 2022 (Speaker)
• "Utilizing Technical Mediation and Other Alterative Dispute Resolution Measures to Resolve Complex Construction Disputes," Risk Management in Underground Construction Course, February 2023 (co-presenter)
• "The Status of OSHA's Impending Heat Stress Standard," ConsensusDocs Newsletter, May 2022 (Author)
• "Can You Stump HCA Employment Lawyers?," Houston Contractors Association (HCA) Q&A seminar, March 2022 (Speaker)
• "OSHA Regulations in 2022," National Association of State Contractors Licensing Agencies (NASCLA) Webinar, February 2022 (Speaker)
• "OSHA: What to Expect in 2022," Construction Executive, December 2021 (Author)
• "Remote Working, Vaccines and Employment Obligations," DRI, December 2021 (Co-Author)
• "Remote Working, Vaccines and Employment Obligations Under the Americans with Disabilities Act," P&A Client Alert, October 2021 (Co-Author)