Mark R. Berry devotes his practice to advising and representing contractors and construction managers in all phases of construction in both the public and private sectors. Mark's extensive experience includes risk assessment and structuring of appropriate construction delivery methods, negotiation and drafting of project documents, advising project participants during contract administration on risk management, claims, and related project issues.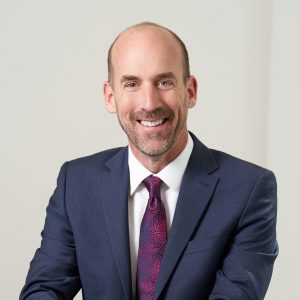 Mark R. Berry
Special Infrastructure Counsel
Washington D.C
P +1 202.293.8815
F +1 202.293.7994
P 202.293.8815
F 202.293.7994
"Our attorneys focus on the early identification and resolution of disputes to assist clients in averting costly crises."
Bio
Mark skillfully navigates disputes, where appropriate, through complex litigation and alternative dispute resolution procedures, including arbitration, mediation and mini-trials, to recover millions of dollars in disputed contract balances, changes and extras, and damages for delay, acceleration, inefficiency and termination.
Throughout his career, Mark has successfully defended and prosecuted high-value claims on a broad range of domestic and international projects. These projects include major civil roadway, bridge and overpass projects throughout the Mid-Atlantic, gas, oil and coal-fired power generation facilities throughout the Mid-Atlantic and Gulf Coast; design-build semiconductor fabrication facilities in Colorado and Virginia, water/wastewater treatment plants and pollution control facilities throughout the Mid-Atlantic and Southeast; commercial office, institutional and industrial buildings throughout the United States; rehabilitation of the Aswan High Dam in Egypt; major bridge construction and rehabilitation projects throughout the Northeast and Mid-Atlantic; a deep foundation steel mill in Indiana; the airport terminal upgrade and expansion project at Ronald Reagan National Airport in Washington, D.C.; and the engineering, procurement and construction of a chemical processing plant in Malaysia.
Mark has authored numerous articles on various construction-related topics for the American Bar Association, the Construction Management Association of America, the Design Build Institute of America, and the American Association of Airport Executives. He is also co-author of Virginia Construction Law, published annually by Thomson West since 2008, and Construction Management: Law and Practice, published by Wiley Law Publications. In addition, he is a contributing author on various publications, including Virginia: Source Book on Construction Contracting by State and Local Government and Public Construction Law Source Book. Mark is a frequent lecturer on a broad array of topics affecting the construction industry.
Highlights
Admissions
• Commonwealth of Virginia
• State of Maryland
• District of Columbia
• United States District Courts for the Eastern District of Virginia
• United States District Courts for the District of Columbia
• United States District Courts for Maryland
• United States Courts of Appeals for the Fourth Circuit
Memberships
• American Road and Transportation Builders Association
• American Bar Association (Forum on the Construction Industry)
• Construction Management Association of America (Legal Committee)
• Virginia State Bar (Construction and Public Contract Law Section)
• Washington Building Congress
• Associated General Contractors of America
Education & Courses
• University of Maryland, B.A.
• George Washington University School of Law, J.D.
Awards & Recognitions
• Construction Management Association of America, Distinguished Service Award and Past Chair, Legal Committee
Publications & Presentations
• "Drone Operation in a Construction Zone," FTBA, July 2020 (co-author)
• American Road and Transportation Builders Association's (ARTBA) 12th Annual Law & Regulatory Forum, June 2020 (speaker)
• "Make Certain Drone Policies Also Manage Risk," Construction Executive, April 2020 (co-author)
• "Section 232 Cases: Protecting U.S. National Security or Risking International Trade Wars?", DC Bar Association Program, June 2018 (speaker)
• American Road & Transportation Builders Association (ARTBA) 10th Annual Transportation Construction Law & Regulatory Forum, June 2018 (speaker)
• Virginia Construction Law, Thomas West, 2008 (co-author)
• Virginia: Source Book on Construction Contracting by State and Local Government (co-author)
• Public Construction Law Source Book, CCH, Inc. (co-author)
• Construction Management: Law and Practice, Wiley Law Publications, 1995 (co-author)