Doris D. Short is Vice-Chair of Peckar & Abramson's White Collar Litigation and Regulatory Enforcement practice, and co-chair of the firm's Crisis Management team. She focuses her practice on representing corporations and individuals in highly-regulated industries, such as construction and financial services, in white collar criminal prosecutions and investigations, regulatory and administrative proceedings, and complex civil matters.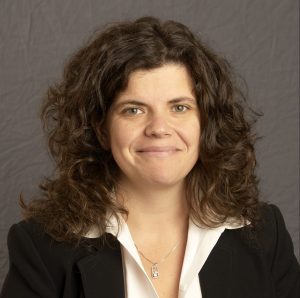 Doris D. Short
Vice Chair - White Collar Litigation & Regulatory Enforcement
Co-Chair - Crisis Management
New York, NY
P +1 212.382.0909
F +1 212.382.3456
P 212.382.0909
F 212.382.3456
"In today's increasingly regulatory, pro-prosecutorial white collar criminal law environment, businesses, and the people who run them, require careful counseling."
Bio
Doris has defended clients against allegations of fraud, false claims, tax evasion, securities fraud, money-laundering, large-scale larceny, and Minority, Women-owned, and Disadvantaged Business Enterprises (M/W/DBE) program abuse, among others. She has significant experience leading large-scale internal integrity investigations, and is responsible for performing detailed risk evaluations and advising to corporate officers and directors. On behalf of her clients, Doris routinely negotiates with federal, state and local prosecutors and regulators, from the Department of Justice to the New York City Department of Investigation. Doris also provides regulatory compliance services, including advising clients on internal compliance programs as well as aiding clients to fulfill their external reporting obligations.
Doris also has a thriving civil practice, and has successfully litigated several complex commercial cases and real estate disputes from inception to resolution.
Doris received her Bachelor of Arts from Trinity College in Connecticut, and her Juris Doctorate from Brooklyn Law School. During law school, Doris completed judicial internships for the United States District Court for the Southern District of New York and the Equal Employment Opportunity Commission. Doris was selected and served as a "judge" for the American Bar Association's National Appellate Advocacy Competition in 2016, and from 2009-2015, was the recording secretary and a member of the New York City Bar Association's Committee on Criminal Advocacy.
Highlights
Admissions
• State of New York
• United States District Court for the Southern District of New York
• United States District Court for the Eastern District of New York
• United States Court of Appeals for the Second Circuit
Memberships
• New York City Bar Association Criminal Advocacy Committee (Recording Secretary)
Education & Courses
• Trinity College, B.A.
• Brooklyn Law School, J.D.
Awards & Recognitions
• Best Lawyers, 2021-2022
• New York-Metro Super Lawyers, Rising Star, 2014-2018
Publications & Presentations
• "Managing the Risks of Carlos' Law," Associated General Contractors (AGC) New York State Seminar, May 2023 (Speaker)
• "MWBE Update: Compliance Trends That Contractors Need To Know," The Eastern Contractors Association, Anchin, and Peckar & Abramson Webinar, January 2021 (Speaker)
• "The Government is Here to Help You – Be Careful: Best Business Practices in the Post-COVID World," Peckar & Abramson, PC and Guidepost Solutions LLC Webinar, May 2020 (Moderator)
• "Advancing Women in Construction Law and Consulting: Experts Say "It's All About Culture", but What Exactly Does that Mean?," 2018 Construction SuperConference (Co-Presenter)