David Polazzi is Senior Counsel in P&A's New Jersey office where he is Vice Chair of the Real Estate and Corporate Law Practice Groups.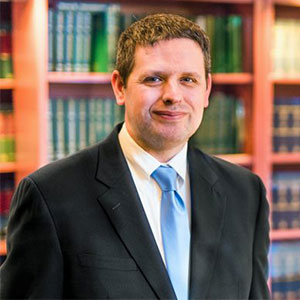 David Polazzi
Senior Counsel
River Edge, NJ
P +1 201.343.3434
F +1 201.343.6306
P 201.343.3434
F 201.343.6306
"We understand the challenges faced by the most sophisticated owners, buyers and sellers, especially in today's increasingly complex financing environment."
Bio
David advises and represents clients in the following areas:
– Mergers and Acquisitions. Representation of buyers and sellers in all aspects of mergers and acquisitions, including, but not limited to preparation and negotiation of agreements, completing due diligence, completing public filings and assisting with corporate governance issues.
– Business Formation. Representation of clients with respect to the formation and organization of business entities, including the preparation and negotiation of necessary partnership and corporate documents such as operating agreements and shareholder agreements.
– Joint Ventures. Representation of clients with respect to the negotiation of joint venture agreements.
– Corporate Governance. Advise clients at all stages of corporate development, from day-to-day operations, strategic transactions, management obligations, reporting and disclosure obligations.
– Real Estate Transactions. Representation of clients in the acquisition and sale of commercial real estate properties, including the financing of such properties.
– Leasing. Representation of landlords and tenants in the negotiation of industrial, retail and office leases.
David earned his Juris Doctor and graduated magna cum laude from New England Law where he was also a member of the New England Law Review. David graduated from Syracuse University and received a Bachelor of Arts with a double major in Political Science and Economics.
Highlights
Admissions
• State of New Jersey
• State of New York
• State of Florida
Education & Courses
• Syracuse University, B.A., magna cum laude
• New England Law, J.D., magna cum laude
Awards & Recognitions
• Bergen Magazine "Top Lawyer" - Business, Corporate & Commercial, 2023
• Member New England Law Review