Paulo Flores is a partner in Peckar & Abramson's Dallas office. With 30 years of legal experience, Paulo, who is board certified in construction law by the Texas Board of Legal Specialization, focuses his practice on construction law, both transactional and litigation/arbitration. He has successfully handled numerous construction-related disputes in litigation, arbitration, and alternative dispute forums and represents a wide range of industry clients. Paulo serves as both a mediator and an arbitrator for the American Arbitration Association on its construction, commercial law, and large case panels, as well as for the International Centre for Dispute Resolution.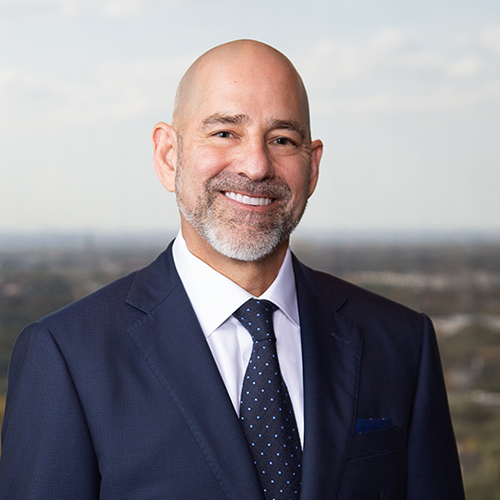 Paulo Flores
Partner
Dallas, TX
P +1 214.523.5100
F +1 214.521.4601
P 214.523.5100
F 214.521.4601
"As Texas's construction sector continues to burgeon, it is crucial that contractors and construction managers engage experienced, savvy legal advisors to stay ahead of industry trends and avoid unnecessary disputes."
Bio
Paulo brings to bear a wealth of knowledge on all aspects of construction law. For more than a decade, he represented the Dallas/Fort Worth International Airport Board in construction matters, beginning in 2000 with the airport's Capital Development Program (CDP), which included the building of International Terminal D and the Automated People Mover. He served on the Executive Council of the Dallas Bar Association's Construction Law Section, and then served as Newsletter Editor, Treasurer, Secretary, Vice-Chair, and finally as Chair in 2000. In 2003, Paulo was appointed by Governor Rick Perry as one of the three public members of the nine-member Texas Residential Construction Commission and, in February 2008, was appointed by the Governor as Chair of the commission. Paulo served on the Executive Council of the Texas State Bar Construction Law Section from 2013 through 2016. Paulo is a member of the inaugural class of 87 attorneys in the State of Texas Board Certified in Construction Law by the Texas Board of Legal Specialization.
Paulo is an author and frequent speaker on construction law and other legal issues. In 2007, West Publishing (now Thomson Reuters) published Paulo's book, the Texas Residential Construction Law Manual, the second edition of which was published in June 2013, and is now updated annually.
In addition to his extensive construction law practice, Paulo also has extensive experience in commercial litigation, commercial landlord/tenant issues resolution and litigation, and real estate litigation, as well as representation of creditors and banking institutions in collections, creditor bankruptcy work, and employment law and transactional work and defense. He also served as an Associate Municipal Judge for the City of Dallas for five years.
Paulo was born in San Luis Potosi, Mexico and is a native Spanish speaker.
Highlights
Admissions
• The State of Texas
Memberships
• State Bar of Texas (Construction Law Section - Executive Council), 2013-2016
• Dallas Bar Association (Construction Law Section - Former Chair; Business Litigation Section; Alternative Dispute Resolution [ADR] Section)
• College of the State Bar of Texas, 1998-2010
• Barrister - Higginbotham Inn of Court, 2007-2010
• American Arbitration Association - Construction Disputes Panel and Complex Cases Panel Arbitrator and Mediator
• International Centre for Dispute Resolution - Arbitrator and Mediator
• Institute for Transnational Arbitration - Advisory Board Member
Education & Courses
• University of Texas at Austin, J.D.
• University of Texas at Austin, B.A., with highest honors
Awards & Recognitions
• Texas Board of Legal Specialization: Board Certified – Construction Law
• Best Lawyers, 2022-2024
• Texas Super Lawyers, 2015-2022
• D Magazine – 2017 D Best Lawyers – Construction
• Phi Beta Kappa
• Phi Kappa Phi
• Vinson & Elkins Scholar
Publications & Presentations
• Texas Residential Construction Law Manual, Thomson Reuters (formerly West Publishing) (2007, 2nd ed. 2013, updated annually since)
• "Construction Law Survey" course, section on Residential Construction Law and Mechanic's Liens, The University of Texas School of Law (2009-present)
• Sections on Construction Liens, various undergraduate and graduate real estate classes, SMU Cox School of Business (2009-present)
• "Navigating the Changes: Understanding the Updated Residential Construction Liability Act," P&A Webinar, August 2023
• "Liens," State Bar of Texas 9th Annual Oil & Gas Disputes, January 2023
• "Current Issues Affecting the Infrastructure and Construction Industries," ABA Section of Public Contract Law's 2021 Virtual Public Procurement Symposium, October 2021
• "TXLEGE Update: How What Happened in Austin Impacts Your Business," P&A Webinar, June 2021
• "Law 101 for Contractors," TEXO Conference, September 2021
• "Texas Legislature Puts a Spear in Doctrine Making Contractor Warrantor of Owner Furnished Plans and Specifications," P&A Client Alert, May 2021
• "Is It Live…Or Is It Virtual?" P&A Client Alert, September 2020
• "Construction Law for Contractors," TEXO Conference, September 2020
• "COVID-19 Forum: A Series on Managing Risk In Unprecedented Times – Episode 1," P&A Webinar, March 2020
• "Arbitration Tips for the New Arbitration Litigator," Dallas Bar Association's Headnotes, June 2017
• AAA Arbitrator Training, October 2016
• "Non-Compete Agreements in the Construction Industry," 29th Annual Construction Law Conference, State Bar of Texas, March 2016
• "Residential Construction Law - Update and Current Status," Dallas Bar Association Real Property Law Section, Spring 2015
• "Stories Mediators Tell: The Good, the Bad, the Ideal," American Arbitration Association and American Bar Association, Dallas, TX, Fall 2014
• "The Constitutional Lien Simplified," 27th Annual Construction Law Conference, State Bar of Texas, February 2014
• "Mechanics and Constitutional Liens - Residential and Commercial - Soaking up Some CLE," State Bar of Texas CLE, 2013
• "Residential Construction Law: Where Are We Now?," Advanced Real Estate Law Seminar, State Bar of Texas CLE, 2013
• "Enforceability of the Waiver of Consequential Damages Clause under the 1997 AIA A201 General Conditions," 2 Construction Law Journal, Winter 2003
• "Residential Contracting Law," Hispanic Journal - Contracting and Procurement Special Edition, 2000
• "The Advisor on Mechanic's Lien and Bond Claims for Projects in Texas," Construction Publications, Inc. 1995