Gary S. Moorefield, Senior Counsel, specializes in complex construction litigation. His experience includes claims of extra cost and/or delay resulting from defective plans and specifications, owner-directed changes or scope-creep, scheduling delays, construction and design defects, water and mold infiltration, fraud, and prompt payment issues.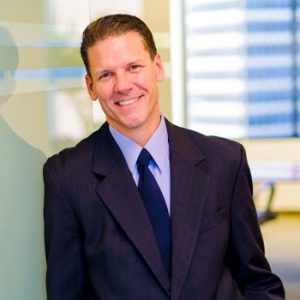 Gary S. Moorefield
Senior Counsel
Oakland, CA
P +1 415.837.1968
F +1 310.228.1076
P 415.837.1968
F 310.228.1076
"Our firm has provided guidance for hundreds of millions of dollars of major construction projects and successfully handled all kinds of litigation as well. We have amazing legal talent in our offices around the country."
Bio
Gary's project experience range includes a $350M hospital replacement project, a $230M airport facility project, a $960M airport development project, a $35M solar generation project, a $750M power transmission project, a $100M continuing care facility project, a $40M city hall replacement project, a $30M military hotel project and various other small and large projects including football stadiums, process-piping facilities, hospital renovations and new construction, cast-in-place and retail/commercial construction. Delivery and contracting methods for these projects included: design-build, design-bid-build, CM-at-risk, lump sum, fixed GMP, multi-prime, pure CM, and fast-track design & construction. Core services include litigation preparation (various levels, courts, and tribunals, including domestic and international), discovery management, and pre-litigation and/or on-site issue consultation and claims development.
One of Gary's particular strengths is in the area of discovery management and trial preparation.  Gary utilizes the latest in electronic discovery tools and management systems for complex disputes. He has created and executed tailored internal protocols for the electronic management, review and production of paper and electronic documents, and to preserve, utilize, protect and/or produce metadata and native-file formats.
Gary received his bachelor of science degree, cum laude, from California State University Long Beach in 1996, and his law degree, cum laude, from Boston University School of Law in 2000. While at Boston University, he was an editor of the Journal of Science and Technology Law,  practiced as a student-attorney with the Suffolk County District Attorney's Office, and clerked for the Massachusetts Attorney General. He is admitted to practice law in all of California's state and federal courts.
Highlights
Admissions
• State of California
Memberships
• San Francisco Bar Association
Education & Courses
• California State University at Long Beach, B.S., cum laude
• Boston University School of Law, J.D., cum laude
Awards & Recognitions
• Combat veteran, United States Navy (awards include: Navy Unit Commendation, Navy Achievement Medal, Kuwaiti Liberation Medal, and Combat Action Ribbon)
Publications & Presentations
• "California Mechanics' Lien Laws and Stop Payment Notices," P&A Rising Stars Series, November 2020 (Speaker)
• "VIrtual Depositions," P&A Webinar, July 2020 (Speaker)
• "SPAM—It's Not Just for Breakfast Anymore: Federal Legislation and the Fight to Free the Internet from Unsolicited Commercial E-mail," 5 B.U. J. SCI. & TECH. L. 10, 10 (1999).