Douglas A. Franklin is an experienced litigator in the areas of construction law, insurance, commercial transactions and admiralty. He represents general contractors, construction managers, subcontractors and owners in complex litigation in New Jersey, New York and elsewhere, involving construction payment disputes, construction lien claims, design-defect claims, surety claims, consumer fraud claims, delay claims, insurance coverage claims, and general commercial litigation and arbitration.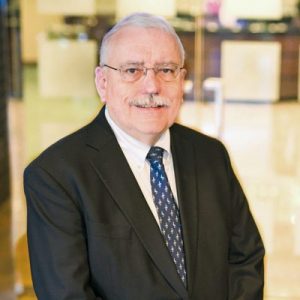 Douglas A. Franklin
Senior Counsel
River Edge, NJ
P +1 201.343.3434
F +1 201.343.6306
"When handling complex construction disputes, we strive not just for legal solutions, but for answers that protect your business's reputation and revenues."
Bio
Douglas is experienced in developing successful strategies for litigation, arbitration and mediation, including the simultaneous defense and prosecution of multiple claims in the context of large construction projects, obtaining and defending liens and defeating lien claims, prosecution and defense of delay claims, obtaining coverage for construction and other clients that have been denied coverage by their insurers, and prosecuting and defending warranty claims and other types of claims that arise in commercial disputes. He also has experience in the defense of personal injury and damage claims and in prosecution and defense of marine claims.
Douglas has a working knowledge of French and Spanish.
Highlights
Admissions
• State of New York
• State of New Jersey
• United States District Court for the Southern District of New York
• United States District Court for the Eastern District of New York
• United States District Court for the District of New Jersey
• United States Court of Appeals for the Third Circuit
Memberships
• New York State Bar Association
• New Jersey State Bar Association
• New York County Lawyers' Association
Education & Courses
• Fordham University School of Law, J.D.
• Lafayette College, B.A.